Thank you to all of the participants of the National Alliance on Mental Illness Anne Arundel County 2023 Walk in Downtown Annapolis, and those who contributed to our fundraising campaign. This year, with the help of all local Coldwell Banker offices, we surpassed our last year results and raised $6,290 that will help support NAMI efforts in spreading awareness and fighting stigma.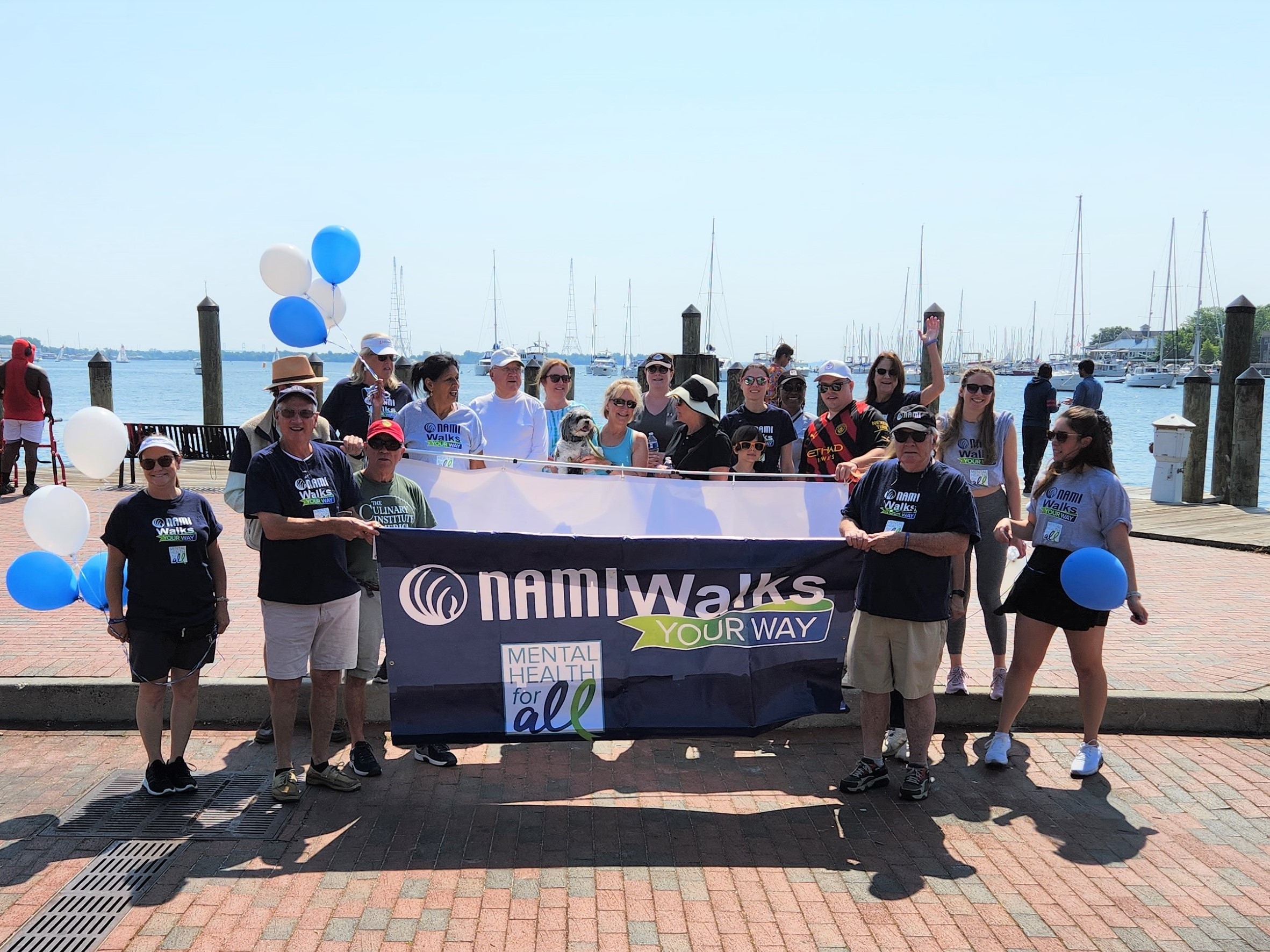 Annapolis and Crofton offices of Coldwell Banker Realty, led by Liz Montaner and the Let's Move Crew, organized the second NAMI Anne Arundel County Walk in downtown Annapolis on Saturday, June 10, 2023. The goal of the Walk was to raise awareness and reduce stigma regarding mental health treatment. Additionally, they raised $6,290 for NAMI Maryland and NAMI Anne Arundel County chapters as part of the NAMIWalks Your Way 2023 campaign. Every dollar raised will be supporting NAMI's mission of improving the lives of individuals and families affected by mental illness – right here in our community.
Liz Montaner and Lori Hill of the Let's Move Crew with Coldwell Banker Realty team took the initiative of organizing the walk and the fundraiser for the second year in a row. Passionate about mental health awareness, they have been avid supporters of the local NAMI chapter in Anne Arundel County.
We hope to see everyone again next year, along with many more new participants!
P.S. It is not too late to donate! You can support our 2023 NAMI fundraiser here.